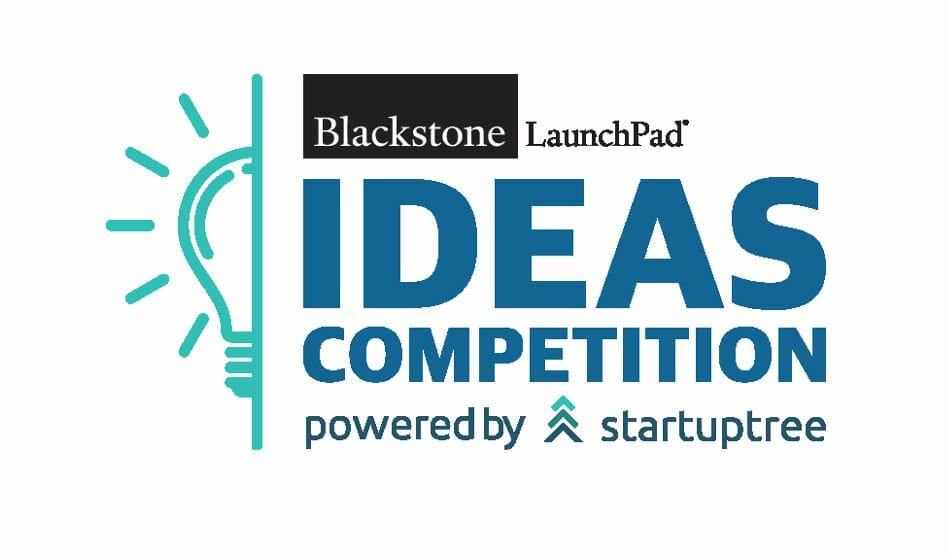 The College of Staten Island recently hosted its first major event since being selected as a Blackstone LaunchPad network campus, an initiative focused on fostering entrepreneurship and entrepreneurial thinking. The Ideas Competition provided students with the opportunity to submit early-stage entrepreneurial ideas in several theme categories focused on Consumer Products and Services, Health and Life Sciences, General, and Social and Climate Impact. Through this process, entrants were encouraged to hone their product ideas, summarize creative approaches, and succinctly pitch their concepts.
Working individually or in pairs, students submitted ideas that were evaluated according to a number of criteria. The judges considered customer need, viability of the idea, relative advantage and competitiveness, market potential, launch potential, and likelihood of success. The CSI Blackstone LaunchPad program, which is hosted by the Lucille and Jay Chazanoff School of Business and open to the entire campus, awarded a total of $6,500 from this Ideas Competition, with the winners of each of the four theme categories receiving $1,000 each and several runner-up entrants winning $500 prizes. Top finalists in the four theme areas are able to advance to a network competition round, with the possibility of winning an additional $10,000 to advance their product idea.
CSI LaunchPad
The 2021 Ideas Competition was the first of many planned events organized by Blackstone LaunchPad at CSI. For further information about CSI Blackstone LaunchPad and to hear about future programming, competitions, and opportunities, we invite you to sign up for updates at csi.startuptree.co.
CSI LaunchPad Co-directors, Professors Heidi Bertels and Mark Stroud – both from the Lucille and Jay Chazanoff School of Business – are pleased to announce the winners of the Fall 2021 Ideas Competition and share details of their successful entries.
CONSUMER PRODUCTS AND SERVICES
Winner: Nadia Fliaha and Andi Kolari – social media filter app
Runner-Up: Marwh Alzandani – trip planner app that takes into account personal preferences and weather
HEALTH AND LIFE SCIENCES
Winner: Nicholas Gazzillo – CBD/THC honey product
GENERAL
Winner: Geraldo Rivera – hybrid coffee shop/sneaker store
Runner-up: Daniella Gamarra – commercial cleaning business
SOCIAL AND CLIMATE IMPACT
Winner: Christian Fajardo Muñoz – financial literacy app for immigrants
Runner-up: Taryn Glastein – upcycling and curated clothing box for donated items
BEST OVERALL
Winner: Christian Fajardo Muñoz – financial literacy app for immigrants
Consumer Products and Services Winners
Nadia Fliaha and Andi Kolari took first place in this category with their Social Media Filter App idea. The runner-up was Marwh Alzandani with an idea for a Trip Planner App, earning a $500 prize.
Andi Kolari, of the first-place team, is an undergraduate studying Computer Science with an expected graduation of 2024. Together, Fliaha, and Kolari have conceptualized a social media manager app, which allows users to control their experience on various platforms at the same time.
"Social media is inherently designed to keep users as engaged as possible, and as a result, it does not come with tools to allow users to limit their time," explained Kolari. He added, "Our idea will give users the ability to apply limitations more effectively to their different social media accounts to help them spend less time online."
As for the $1,000 prize, the money will support later developments in marketing, branding, and advertising. Right now, the team is focused on building out a functional prototype themselves.
When asked about the experience and potential impact of the Ideas Competition, Kolari shared, "It allowed me and my partner to develop the skills necessary to take an idea, flesh it out, and build a pitch around it." He continued, "It was fun to work together and develop our unique idea to turn into a valuable tool for anyone who uses social media."
Health and Life Sciences Winners
Finance student Nicholas Gazzillo was awarded first place in the health and life sciences-related category with his CBD/THC infused honey product. The uniqueness and marketability of his idea resulted in a $1,000 award to help him take his concept to the next level.
General Idea Winners
Geraldo Rivera's creative idea to open up a hybrid coffee shop/sneaker store earned first-place in the General theme category. With whimsical retail on the rise and the demand for "Instagram worthy" concepts, this idea was a big hit among the general submissions and landed Rivera $1,000 to help fund his vision.
Rivera is an undergraduate student studying Business Management. His idea was catalyzed by his desire to cultivate a community where sneakerheads and coffee lovers unite. "My idea solves the problem of sneaker enthusiasts having a safe space to trade their items with others, all while having the ability to grab a great cup of coffee."
When speaking about his experience, he describes how the competition prompted him to get his concept in writing. As for his winnings, they will go toward his savings for the day he is able to finally open "the store of his dreams."
Daniella Gamarra and her commercial cleaning business idea landed a spot as semi-finalist for the general track. For her efforts, Gamarra was awarded $500 to pursue her idea.
Social and Climate Impact Winners
Christian Fajardo Muñoz's idea to create a financial literacy app for immigrants took first place in the Social and Climate Impact category. Taryn Glastein was named the runner-up in this category, with a proposal for upcycling and a curated clothing box for donated items. Muñoz and Glastein were each awarded $1,000 and $500, respectively.
Muñoz's financial literacy app was also selected as the "Best Overall Submission," which resulted in an additional $1,000 prize for the Finance student.
By Warrick Bell and Natalia Sandor