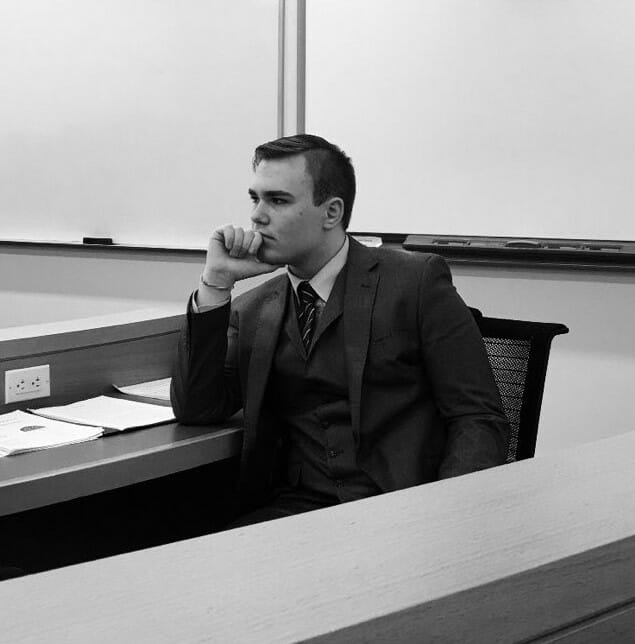 Macaulay Honors College student Maxwell Velikodny '22 has been very busy lately. Besides being the CSI Student Government President, and the Founder and President of the CSI Pre-Law Society, he has been interning in some interesting places.
He currently serves in the New York State Office of the Attorney General as a student mediator, working "on complaints between consumers and merchants within the Consumer Frauds and Protection Bureau by engaging both parties, negotiating on behalf of the consumer, and drafting mediation letters." He also has broad internship experience in the New York and Richmond county district attorneys' offices, This summer, he will intern at Morgan Stanley.
However, it was last summer's internship at Pfizer's North America Compliance Unit that gave Velikodny an opportunity to make a difference in the fight against the coronavirus outbreak. "The COVID-19 [pandemic] resulted in many of Pfizer's compliance systems having to be adjusted for the pandemic. I worked with my supervisor's task force to help transition the Compliance Unit's systems for the new virtual environment."
His work on pandemic-related issues didn't stop there. As part of another project, Velikodny coordinated a campaign with other interns to employ digital solutions to ensure that (mostly college-aged) adults are comfortable with the effectiveness and safety of the company's COVID-19 vaccine.
Finally, Velikodny was able to assist in pro bono immigration cases involving marginalized individuals and communities. "To me, this was my favorite part of the internship because I felt like my actions and work were truly making a difference in someone's life."
After he graduates from CSI, Velikodny hopes to enroll in a law school dual degree program to earn both a Juris Doctorate (JD) and Master's in Public Policy (MPP). His lifelong goal is to "give a voice to those underrepresented and advocate fervently on their behalf, while diligently serving the public."
By Terry Mares